For all kinds of crowds, activities, and ambience!

That special date drawing closer, and leaving you wondering where to host your birthday celebration in Seattle?
If there's one day in the year that's supposed to be entirely about you, it's your birthday. It's an occasion that calls for an awesome party, with family, friends, and other loved ones.


There are lots of places in Seattle where you can have an absolutely stunning and memorable party. To help you choose, we've compiled this list of…
10 places in Seattle for an awesome birthday party
Image by Andrew Knechel on Unsplash.

While the birthday itself is a happy occasion, organizing the birthday party can prove a tiring task.
How many people are on your guest list? What kind of activities do you want in the party? What kind of atmosphere do you think your guests will enjoy?
That's why we've compiled this list of 10 places in Seattle where you can have a memorable birthday party, covering various kinds of activities and party settings and moods.
Alley MIC & Studio

Bella Luna Farms

Brouwer's Cafe

Fox in a Box Seattle (yeah, that's us)

The Space Needle

Emerald City Trapeze Arts

The Fremont Foundry

Neumos

The Great Hall at Union Station

The Hiyu Ferry
Alley MIC & Studio


A great place with awesome decor and lots of space for…partying.
It has a large lounge, facilities for board and video games, karaoke, darts, billiards, and so on.
You can just fall into one of their comfy sofas with your mates and enjoy coffee and croissants while your favorite hits roll, or you can take part in friendly board games contests.
They have non-alcoholic beverages on sale, and you can arrange your own food.
If you're into parties that are more the "let's all just meet up" type with people mostly hanging about in small groups, or you would prefer to actively plan the party (such as a sequence of games and events like magic shows, pizza making class, and so on), this is a pretty neat place to celebrate your birthday!
Website: Go to the website
Bella Luna Farms
Image by PHÚC LONG on Unsplash.

When I promised you venues for various kinds of activities, I meant it!
Located near North Creek, it's a family-run farm that's gained some fame as a great place to celebrate special occasions in Seattle.
Spread out over 12 acres of open fields, ponds and organic gardens, it's a great place to experience farm life, first hand!
From harvesting to cider-pressing, cheese-making, and even cooking classes, there are a wide variety of activities you can include in your birthday party events.
The farm always sources ingredients fresh from its own stock and from other nearby farms, and works with local chefs and artisans, so you can be sure your event will give back to the local community too!
Website: Go to the website
Brouwer's Cafe
Image by camilo jimenez on Unsplash.

What better occasion to satisfy your dreams of going on a medieval adventure than your birthday?
Brouwer's Cafe in the Fremont area has all the trappings of a medieval venue, complete with gargoyles, stone walls and even a replica of a well-known Dutch fountain known as Manneken Pis.
On the other hand, it can serve up modern life comforts such as cozy booths, extensive seating, as many as sixty four craft beers on draft and comfort foods like Belgian french fries and lamb burgers with dragon sauce.
A great place to have a medieval themed (sort of) birthday party, marked by a choice selection of craft beer, other beverages, and food.
Website: Go to the website
Fox in a Box Seattle (yeah, that's us)
If you're looking to have a thrilling adventure on your birthday, head to your friendly nearby Seattle escape room.
Team up with fam and friends to go on exciting adventures, like breaking into a top-secret bunker on a classified military mission, masterminding a breakout from a maximum security prison, and matching wits with a suspected serial killer.
If the idea of medieval decor at Brouwer's appealed to you, you're gonna LOVE our escape rooms, with movie-grade decor simulating the various game environments (military bunker, maximum security prison and a killer's lair).
This isn't a party where anyone can just lounge about, or drift off into little groups. This is a party where every single guest will be drawn into the thick of the action…and every single guest will remember this party for years!
This is not empty self-promotion: Escape rooms do make for the perfect birthday party venue.
Website: Go to the homepage
The Space Needle
Image by Timothy Eberly on Unsplash.

Spectacular views of the Seattle skyline, premium ambiance, delectable cuisine, and a dedicated event manager to help you plan the party.
The crux of the event might be everyone stepping on the Loupe (a rotating glass floor, if you didn't know) and taking in the surroundings directly below, from a height of 500 meters.
Soak in the hospitality and the luxury, take in the sights, revel in the celebration, and snap as many pictures as you can, for social media. This is one party they won't forget!
Website: Go to the website
Emerald City Trapeze Arts
Image by Maryse Maitrejean from Pixabay.

Redefine the phrase go on a high on your birthday.
This venue in the SoDo district is a place where you can learn the art of trapeze.
With over 20,000 square feet of space, there's room to accommodate quite a few of your loved ones, and watch in awe as one and all take to the ropes and go trapezing. You can also book performances by their artists.
And there are other activities like trampoline, aerial arts, and even pole dancing that you can look into.
The food and drinks aren't bad either!
Website: Go to the website
The Fremont Foundry
This used to be an actual foundry. Nowadays it's a historical and cultural landmark…and a great place to host a birthday party.
Feast your eyes on spectacular views of northern Seattle from the penthouse and rooftop space that's spread over two wooden deck levels and includes glass doors, and a loft space.
For smaller and more intimate events there's the courtyard.
And if you're thinking of making it a major event, you can check out their atrium, with a capacity for up to 400 guests, and including two private suites.
Website: Go to the website
Neumos
Image by Zacke Feller on Unsplash.

Together with its sister venues Barboza and The Runaway, Neumos is the perfect place in Seattle for a dance till you drop birthday party, coupled with quirky decor and full service bars.
Makes for a truly great party atmosphere, coupled with your friends and family along with you, all combine to create a truly memorable experience.
Website: Go to the website
The Great Hall at Union Station
Image by Caleb Fisher on Unsplash.
Nestled in the heart of Pioneer Square, Union Station is a historic building oozing with Old World charm.
As guests pass through the doors, they will be transported back in time to the early 1900's, when passengers in the best suits and white gloves used to pass through the station.
Everything, from the brick exterior to the marble interiors, from the Roman numeral clock to the barrel-vaulted ceiling, reflects classic elegance.
If you'd like to live your birthday in a reverie of days gone by, have your party here!
Website: Go to the website
The Hiyu Ferry
Image by Erin Alder from Pixabay

A former passenger ferry (MV Hiyu), The Hiyu Ferry offers spectacular views of Seattle, live music, sumptuous food, and a celebratory balloon launch as you pass through the waters of Lake Union.
You can organize the party to meet your requirements, whether in terms of events or ambience, and have a great time with your loved ones on your special day!
Website: Go to the website
Ready for an awesome birthday party in Seattle?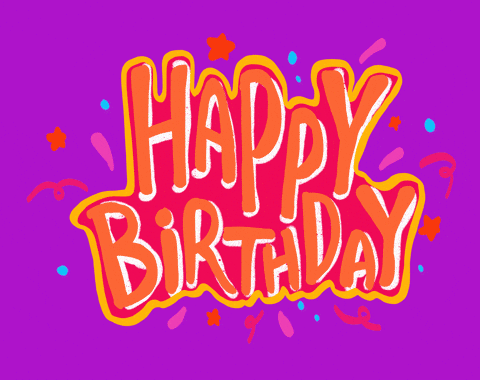 Gif via giphy.

Each of the 10 Seattle birthday party places on our list has a different atmosphere, and caters to different kinds of people.
You must choose your birthday venue as you would want your special day to be remembered.
We at Fox in a Box Seattle do wish you a very happy birthday.
And finally, if you found this post useful, consider bookmarking Seattle's premier events and escape room blog so you can access more such content easily in future!
Featured image by sujan khalifa on Unsplash.
BLOGS