So your team's been feeling a little low? Rather demoralized? Need something fun to pep up their spirits?

Why not try a team-building activity?
Team-building activities can help your team come together and bond over fun experiences. They're a great way to make sure that your team learns how to work together and help each other, instead of being at odds with each other.
This, in turn, helps your team be more effective and productive at work.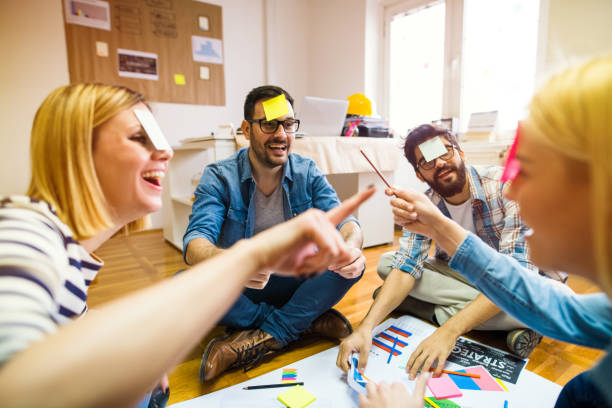 If you still need some convincing, here are some ways in which team-building activities can be beneficial:
1. Encourages Problem-solving
In every team-building activity, members are given a common goal that they must attain. On the way, they must solve certain challenges that are fun but tough.
The need to achieve this common goal drives employees to think in innovative ways. They must examine problems from new angles and come up with solutions.
This exercise will help them do the same in the workplace, and come up with new, effective solutions for problems.
2. Improves Communication
Team building activities are a great way to get your team to communicate with each other. As they set about overcoming a common challenge and meeting a common goal, they must find ways to clearly communicate what needs to be done with each other.
More importantly, they must also learn to listen - listen to instructions, listen to their team-members' problems, and listen to members who may be able to offer a solution.
This will translate to better, faster, more effective communication in the workplace.
3. Helps to Develop New Skills
Problem-solving skills, leadership skills, communication skills - these are all extremely necessary when working in a team environment.
Team-building activities help develop all of this. Members can learn this not only from the experience of the activity but also from each other. Someone who is deficient in one skill may excel in another, and thus can help someone else learn it.
This will lead a well-rounded team, in which each member has multiple skills and can take over in emergencies.
4. Reveals Members' Hidden Potential
Quieter members of a team are often overlooked when it comes to workplace activities, and even the most active members may have hidden talents.
Team-building activities allow such people to come to the forefront. They help team members feel more comfortable in showing off talents that they may not have a chance to in their day to day work. They also help managers and team leaders learn more about their team members' abilities.
As members become more confident in their abilities and in each other, the workplace benefits from a team that is much surer of its diverse abilities.
5. Allows Members to Take On Team Roles
Team-building activities require members to come together and assign roles to each other.
They realize that to give their work direction, they need a leader, and they need to know what people are good at, to effectively harness and direct efforts. They can then define these roles and focus on what they're good at.
This helps to develop talent, perform well in that area, and ensure that each task is done by those who are most proficient at it.
These roles then cross over into the workplace as well, helping to create a team that can work harmoniously together.
6. Improves Team Relationships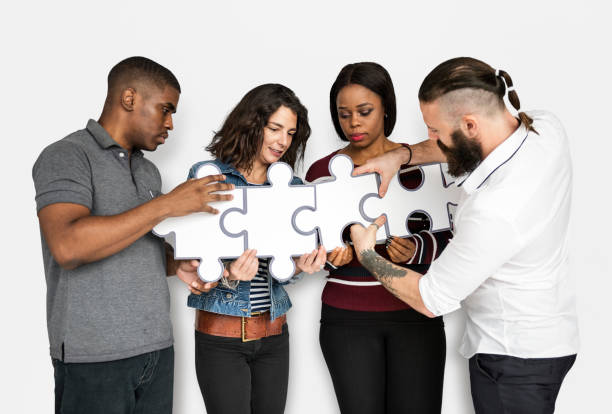 How many times have we met people in the workplace that we've never worked with, and therefore don't really know all that well? Pretty often, we'd bet.
This kind of a fractured workplace is less likely to work well together. There will be less collaboration between workers with different areas of focus. There will also be more duplication of effort, and less sharing of resources and, eventually, accomplishments.
Team-building activities help people overcome such barriers and attitudes. As they are encouraged to work together towards a common goal, they get to know each other better and form healthy working relationships. They gain trust and confidence in each other.
They also learn that it is possible and indeed necessary to work together, for the organization's benefit.
7. Builds Support Networks
We have all needed a mentor or two to help us learn the ropes of a workplace. A team-building activity helps to foster such relationships, as members support one another to achieve their shared objective.
This helps to create an environment of mutual support and respect at work, where members can mentor each other. They help each other move forward in their careers while also helping the organization meet its goals.
Such a cohesive team will always take collective responsibility for outcomes. They will help each other celebrate their successes, and bounce back stronger from failure.
8. Helps Members Find Purpose In Work
One of the greatest causes, as well as indicators, of burnout, is a feeling of directionlessness. When your team members start to suffer from this, it's time to take action and remind them why they, and their contributions, matter to the organization.
A team-building activity can help with this. By showing that every individual's contribution matters, it reminds members why they're in the organization, and helps to renew members' purpose.
9. Gives People A Chance To Make Good Memories With The Team
Work can be a stressful place. If things have been difficult, many people may come to associate the workplace and the people there with negative emotions only.
Team building activities allow members to break this mold.
The members experience a sense of success and accomplishment when they overcome a challenge as a team. The need to work together also helps to break down barriers. People who had never worked together before now are encouraged to interact, fostering stronger bonds. Strangers turn into friends.
These positive associations make work a more fun place to be in - a place that people look forward to attending. It makes a huge difference to the overall morale and productivity of your team.
10. Maximizes Profitability
And, last but never least - team-building activities help to maximize profit.
TIt does so by making people solve problems by working together with their colleagues towards a common goal, while utilizing their own special skills and picking up new skills along the way, within a set period of time. It's thus a safe, friendly recreation of the pressures of the workplace, in which members are able to rediscover their relationship with their work, their workplace and, best of all, each other.
This translates to a team that functions better in the workplace - that knows how to trust each other, harness each others' strengths and respond positively to challenges. It knows how to make the most out of available resources within deadlines and still accomplish the goal. There is a sense of belonging and renewed purpose.
And as their productivity sky-rockets, so does the company's profitability.
So - need an energetic, motivated and focused team? Try a team-building activity. It's one of the most important tools in a team leader's kitty.
Team Building with Fox in a Box Seattle
Image credit: World of Escapes
Fox in a Box is Seattle's premier escape room game - and we offer corporate team building events!
We've hosted events for the likes of Facebook, Microsoft, Amazon and Deloitte.
The game involves being shut in a safe and supervised locked room environment. Teams must complete certain tasks - like finding clues and solving puzzles - within 60 minutes to escape the room. It's a fun and challenging experience that encourages teamwork.
You can choose from our 3 uber-cool, thrilling adventures - Mission Bunker, Prison Break, and Zodiac Killer.
You can call us on (206) 495-3081, email us at INFO@FOXINABOXSEATTLE.COM, or fill out the contact form on our website.
Happy team-building!
BLOGS